Through our work, we've had the opportunity to produce campaigns promoting some of the most pressing issues our society faces today – from education to addiction recovery to suicide prevention. One such example is #ZeroReasonsWhy, a teen suicide prevention campaign that uses strategic storytelling as a means to decrease mental health stigma while increasing help-seeking behaviors among teens.
The movement that started here in the Kansas City area in 2018 has earned a spot on the national stage of the SXSW EDU Conference & Festival!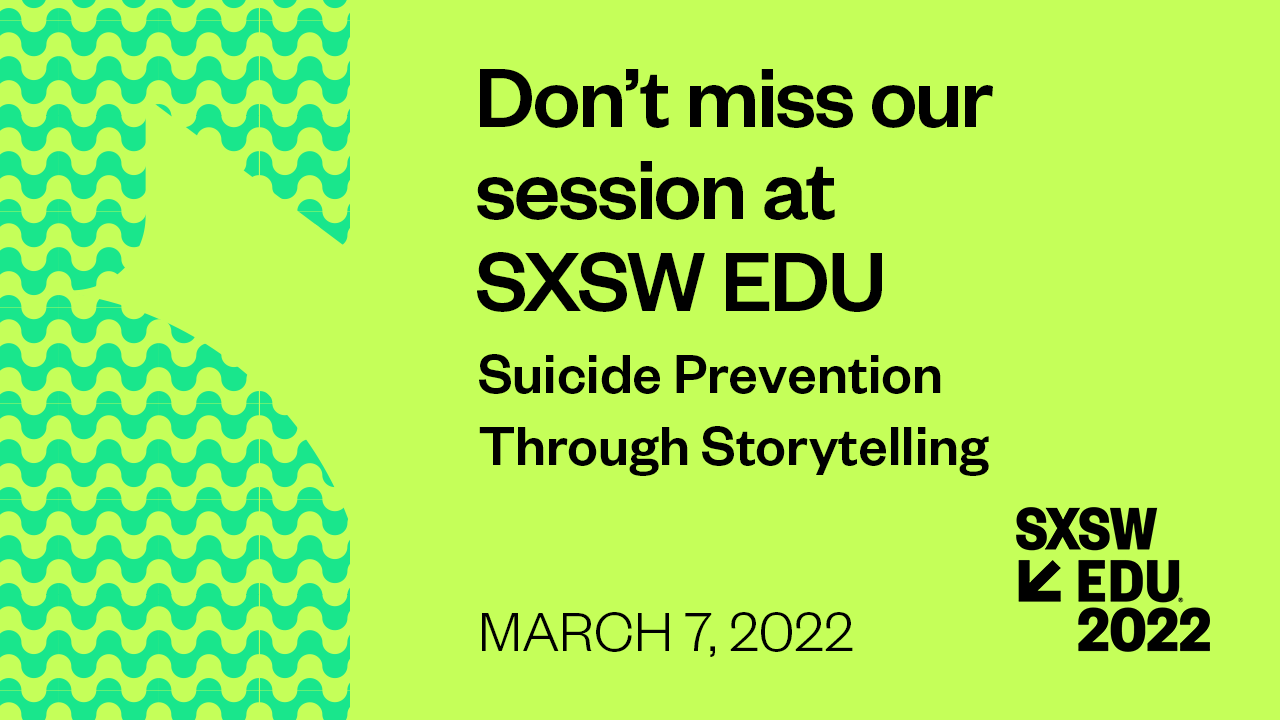 On March 7th, Overflow Principal and #ZeroReasonsWhy Campaign Director, Jeff Short, will share on behalf of the campaign what is possible when young people are empowered to become vocal advocates, allies and activists for their own mental health. The SXSW EDU session, "Suicide Prevention Through Storytelling," will illustrate how storytelling helps remove the stigma of mental health and increase help-seeking behavior in young people.  
We couldn't be more excited for the opportunity to share this story of an entire community mobilizing in this movement, and showcase the bravery, creativity and innovation of the hundreds of teens and partners who have joined so far. Perhaps now more than ever, as schools and communities across the country respond to the pandemic's toll on our young people's mental health, stories like this deserve the spotlight. 
About SXSW EDU
The SXSW EDU® Conference & Festival is a reflection of the world's most critical social issues as seen through the lens of education. This year's event will bring together the learner, the practitioner, the entrepreneur, and the visionary to share their groundbreaking stories, tackle complex issues, and build reimagined paths forward. As a community of diverse people who are united around a like-minded vision for the future, SXSW EDU serves as a place for attendees to renew their purpose in practice from both a personal and professional perspective. It is a place to reinforce the core principles of teaching and learning as well as an opportunity to express your creativity and passion for education. SXSW EDU is a component of the South by Southwest® family of conferences and festivals that has grown from 800 to over 8,000 registrants in the last decade. Join the passionate and innovative community at SXSW EDU, March 7-10, 2022.