An agency as unique as the stories we create.
We're a Certified Women Business Enterprise (WBE) headquartered in Kansas City, Missouri – America's heartland. Our team works with trusted and trustworthy clients across the globe who have ideas they want to spread, often progressing social or corporate good. We practice empathy to understand diverse perspectives and leverage our capabilities to bring about positive change in people, organizations and our world.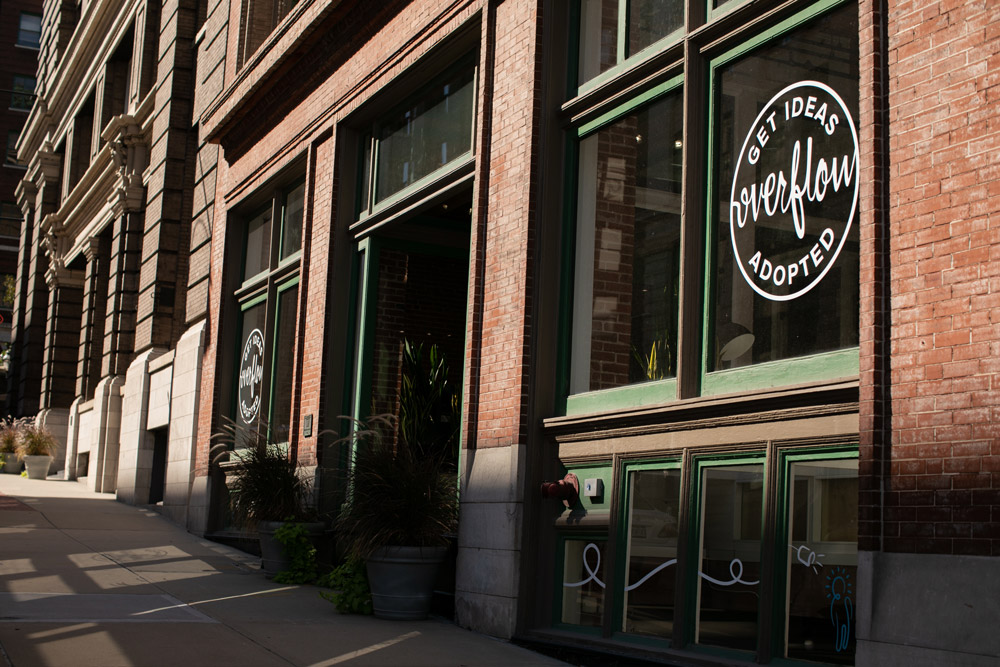 We love a good story — and you can count on our entire team being rooted in yours. Our individual skill sets might be found in other places, but Overflow's advantage is the creative collision of talent under one roof. We assemble diverse project teams based on the needs of our clients. This allows us to bring the latest in creativity, technology and inspiration to our projects and adjust scale based on the scope.
Our Principals are practitioners with deep expertise in their respective fields and communities of practice. They work closely with Overflow's core team of employees and extended team of freelance artists, talented contractors and trusted vendors to delight Overflow's valued clients.
Our collective team includes:
cinematographers & photographers
content & social media strategists
certified meeting managers
web designers
copywriters & field journalists
graphic designers, artists & animators
producers, stage managers & technical directors
voice actors & event emcees