When an organization sets out to plan an event or large-scale meeting, it's tempting to jump right into the logistics – who, what, when, where. A high-caliber event includes a lot of those variables and many hours are spent organizing the details. However, if a meeting doesn't first stop to state the "why" behind the meeting, the vision and purpose will get lost in the details.
The idea of "starting with your why" is not a new concept in the business world, but applying that concept to a meeting, event or incentive travel campaign is not as common. For us, the why is fully rooted in the story you want attendees to leave with. What do you want them to learn? Why is it worth their time away from their family and daily work? What value are they receiving? Why are we even gathering? (Hint: "because we always do" isn't an answer that leads to a strongly defined why).
When we begin our experience design work, we start with a storyline summary. This storyline is the overarching message and vision for the event, and everything included in the agenda should be able to point back to the story. When used well, this is a great driver for decision making: does that element of the program fit within the story we're trying to tell? Does a certain keynote speaker align with the overall story arc of the event? Are social opportunities key to reaching the kind of story we want to communicate?
Overflow created a virtual event for Ten Thousand Villages Overland Park's 20th Anniversary Celebration in June 2020. Their storyline included several parts, pictured here as an example. The related content for each section of the storyline is listed as well, which mirrored how that content was scheduled into the event run-of-show.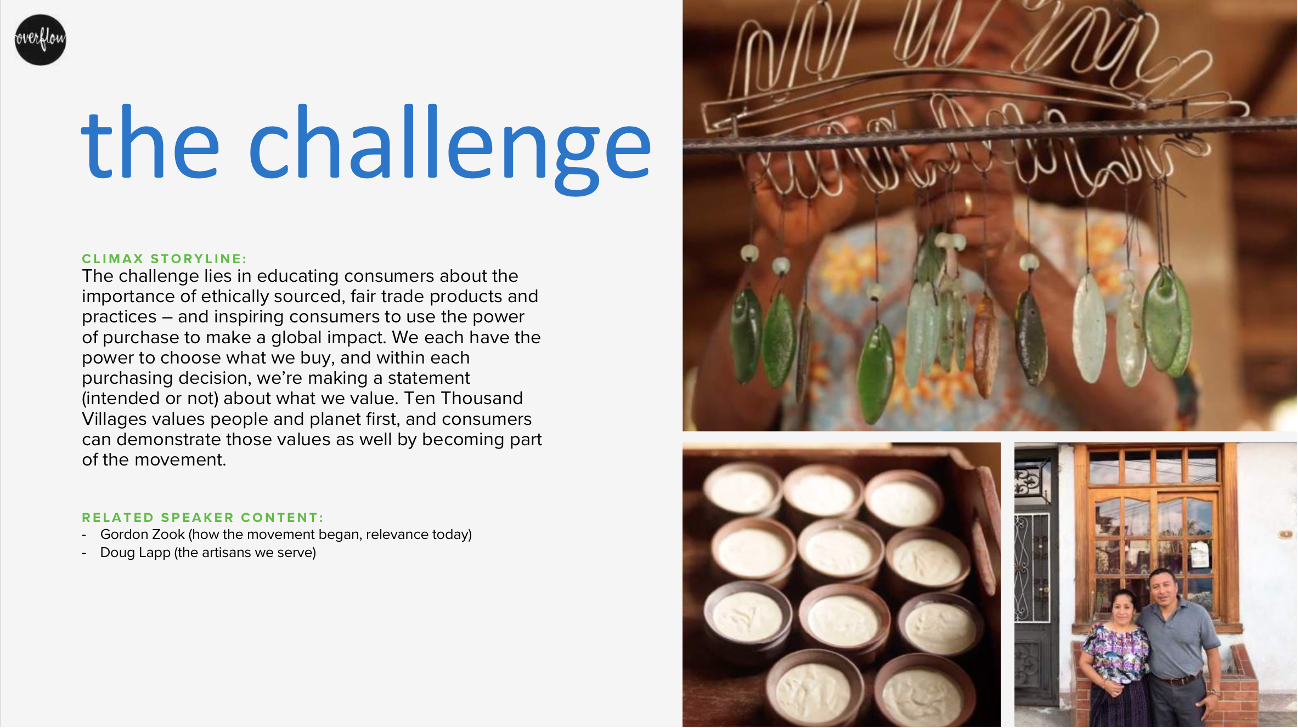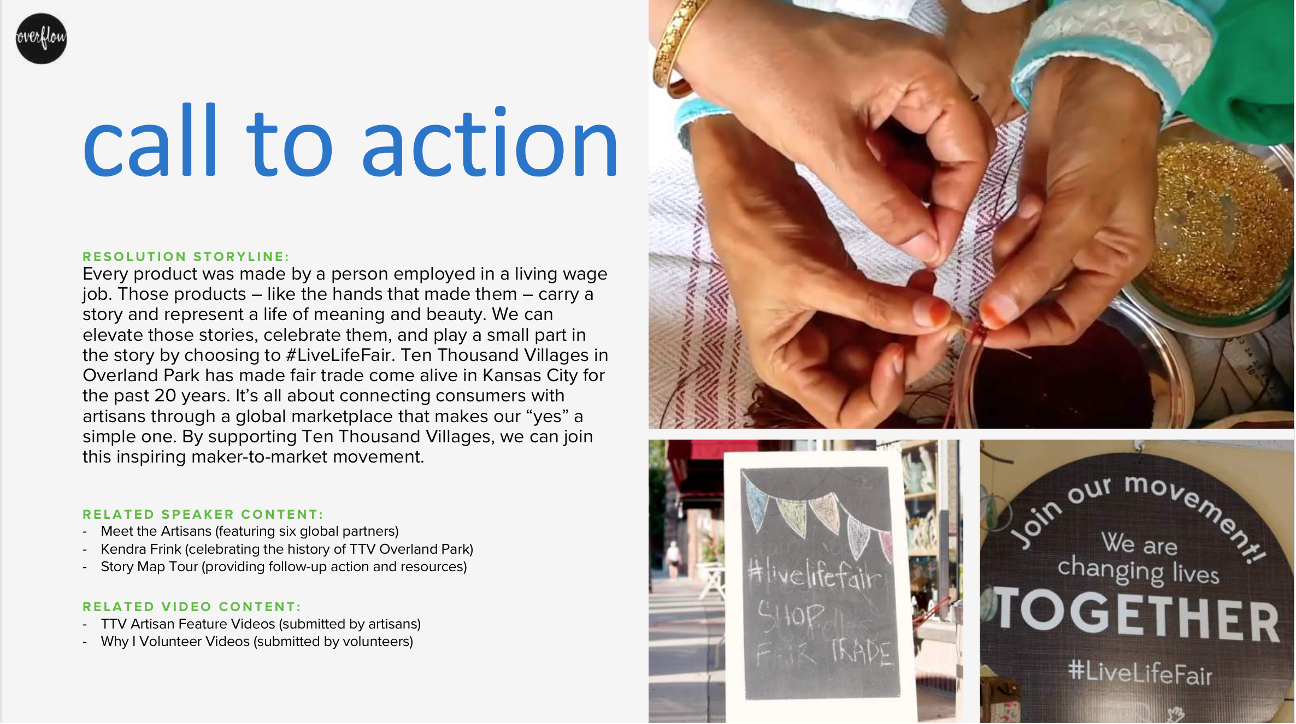 By defining the why and mapping out the story in advance, the event planning process become more refined – as we're all connected and clear on the vision. Additionally and more importantly, attendees will leave with deep understanding of the story being communicated, and the effort and investment will not be in vain.