Transportation Technology
Category: Strategic Story, Creative Production
Capabilities Employed: Strategy Development, Story Structure, Creative Direction, Branding, Script Writing, Video Production, Graphic Design, Social Media Strategy
Transportant
helps schools keep students safe by making their buses smarter. Their all-in-one vehicle technology provides solutions that fill the information gap with real-time data for schools and parents, improve bus driver performance and most importantly, keeps kids safe and connected.
Transportant's technology brings value to school bus operations as they move toward modernization – from the ineffective, outdated, reactive measures to an investment in smart buses that provide schools with streamlined data and tools to improve how they use their resources. As a fast-moving startup, Transportant needed help shifting gears with their branding, refining their story and communicating their unique solutions. That's where our team hopped on board.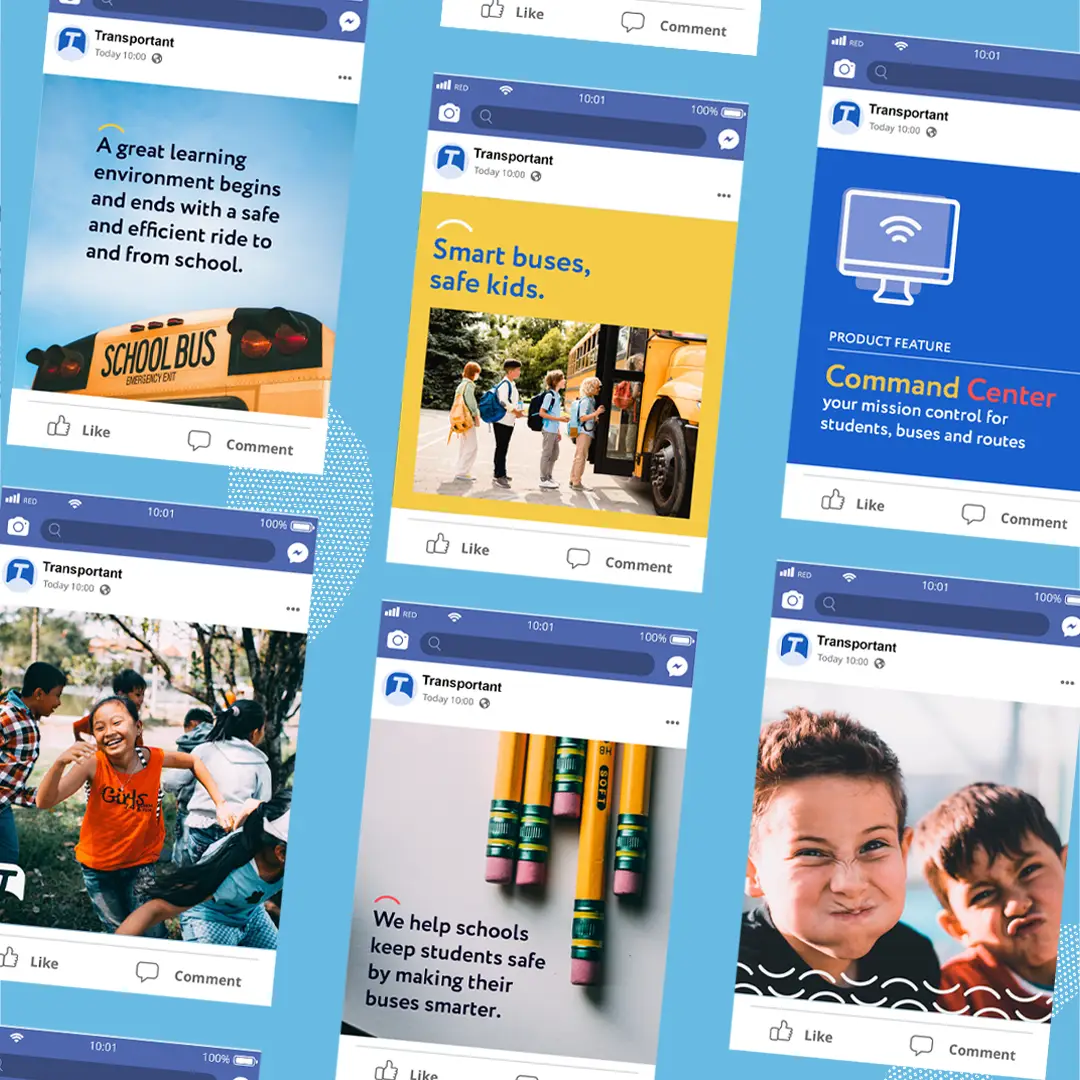 Overflow came alongside Transportant to:
Develop their strategic story and refresh their brand, creating consistent language and selling tools to build the brand and develop new business.
Bring the story to life through compelling video production and content creation to increase awareness and generate leads.
Activate a strong social media presence through strategy and start-up support, including the creation of targeted social media videos to demonstrate key product benefits and drive website traffic.