Case Study: The Geek Foundation
Category: Strategic Story, Creative Production
Capabilities Employed: Strategy Development, Story Structure, Branding, Web Design, Video Production, Graphic Design, Social Media Strategy & Management
A women-led nonprofit on a mission to diversify the tech industry, The Geek Foundation provides tuition-free, accelerated education for women and underrepresented groups.
Research consistently shows that diverse and inclusive organizations outperform their less diverse peers in areas such as decision making, product development and beating their industry's average financial returns. However, people in underrepresented groups – including women, people of color and low-income populations – still face considerable barriers to entering the workforce. No place is this more evident than the tech industry, which remains undeniably dominated by a predominant demographic.
Representation in tech has been increasing, but not quickly enough. The Geek Foundation is working to change that by making way for more diverse perspectives to have a seat at the table. They leverage the definition of "geek" – someone with excessive enthusiasm for and expertise about a subject – and seek to expand it across the tech industry by equipping more people to pursue tech careers.
The Geek Foundation wanted help redefining their brand and purpose to better share the story of their impactful work in the world. It was time for a reboot, and our team of storytelling geeks were eager to help.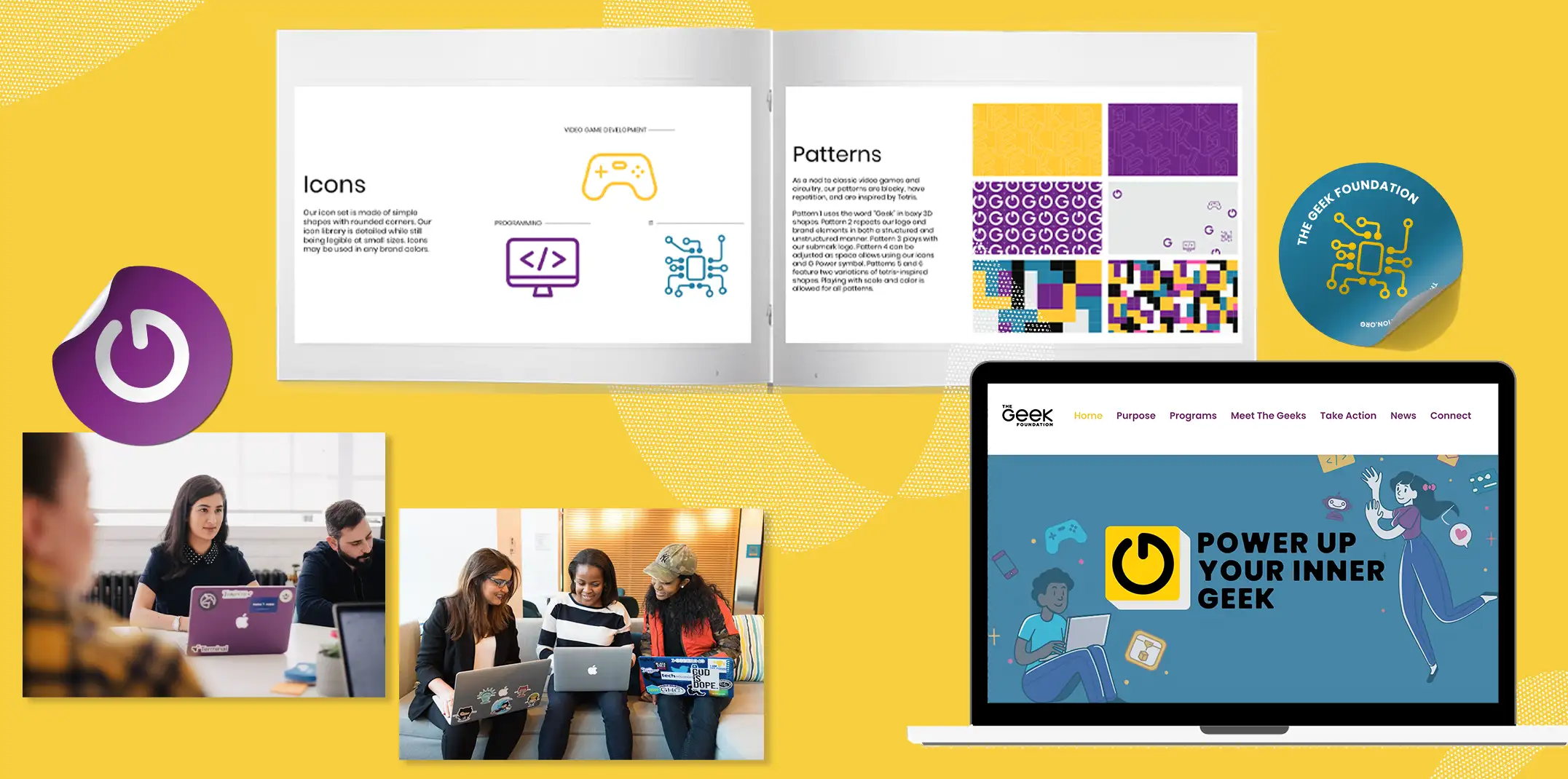 We kicked off our partnership with The Geek Foundation by – you guessed it – geeking out on their strategic story and brand development to more accurately represent and communicate their passion, purpose and programs to their key audiences. Along with a brand refresh and story reframe came a website redesign to level-up the look throughout and restructure content to be more user-friendly and mission-focused.
The strategic story was brought to life through compelling video production, which included the creation of a story trailer showcasing their mission and organizational culture, and a package of social media videos to generate awareness and interest in their unique programs and support services. Along with videos, designed graphics and other tailored content was implemented through a strategic social media plan to expand audience reach, encourage student growth and promote program development.
Through content creation and social media management, we helped power up The Geek Foundation's digital presence to bring awareness to the importance of diversifying the tech industry – and make careers in computer science more accessible to all.