Category: Strategic Story, Creative Production
Capabilities employed: Story Maps, Illustration, Motion Graphics, Video Production, Script Writing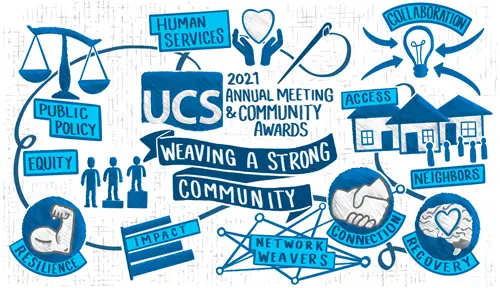 Story maps are one way Overflow helps visually convey a strategic story. They are unique works of art with strategy embedded throughout that help internal and/or external audiences digest a story in a different format. Story maps have many applications, and we've utilized them to communicate a variety of key messages – whether intended for events, ongoing internal strategy efforts, to illustrate a concept in an animated video or to use in print throughout an organization's physical space. This section includes some examples of different client story maps and how they were utilized to help get their ideas adopted through story.
Freightview's mission is to solve logistics problems in unconventional ways. It's a one-stop shipping platform that allows their customers to streamline freight quoting, booking, tracking and reporting. Their story map was used as an informative sales tool, to give an overview of the features of their software platform while also providing a company overview in an engaging video that could be viewed by potential new customers.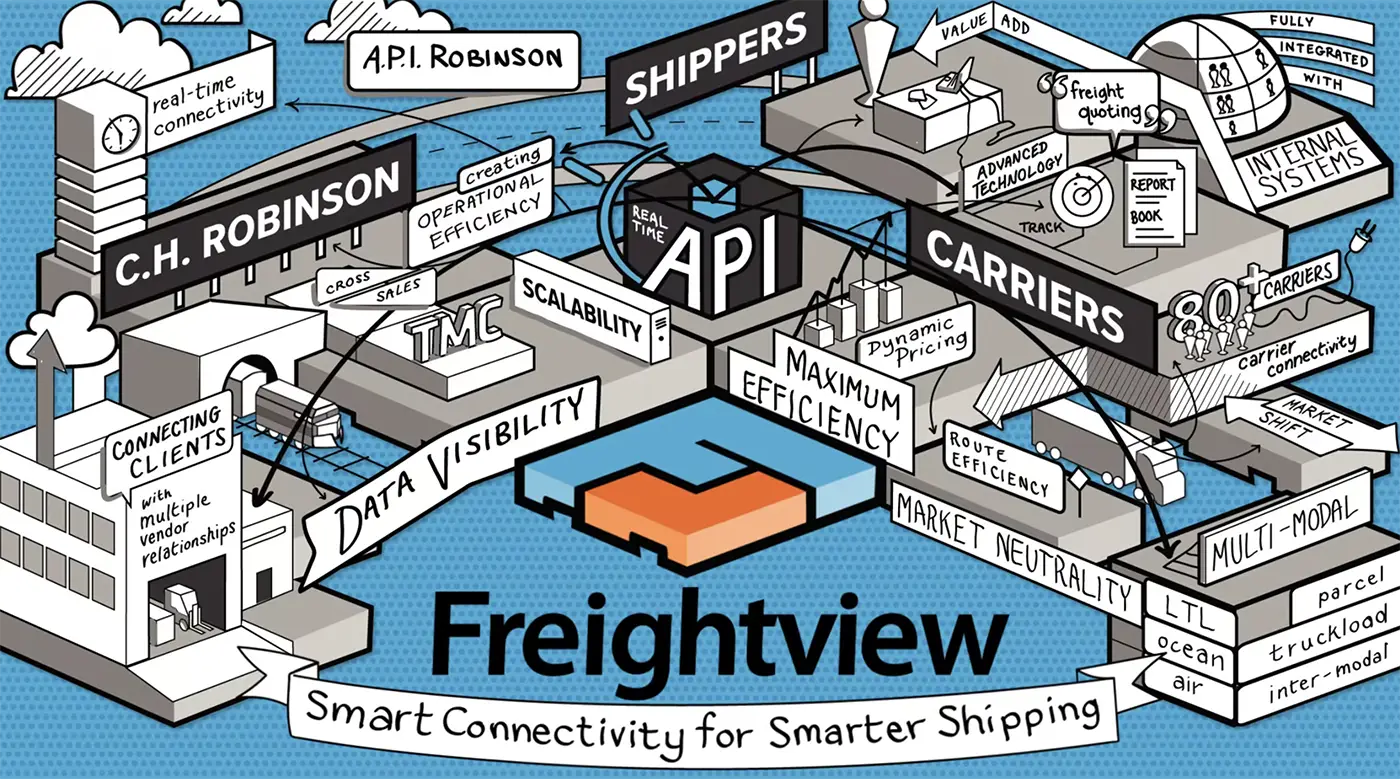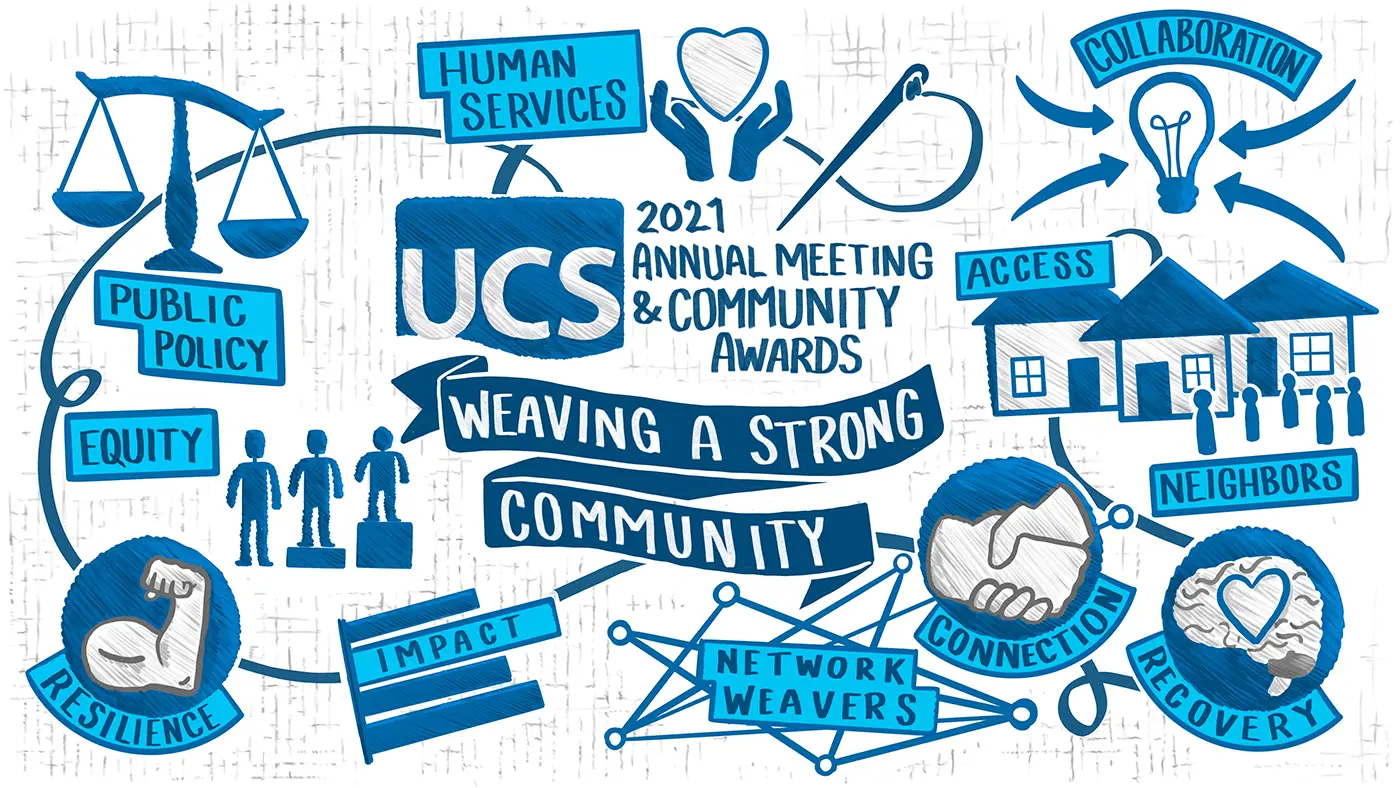 United Community Services of Johnson County
United Community Services of Johnson County's 2021 annual event theme, "Weaving a Strong Community," came to life in this story map that served as the visual style guide for the entire event. The story map imagery was used as transitional elements between various parts of the program and set the tone for the event's theme and main message.
Dr. Jonathan Spero launched his platform around BioStacking, science-backed techniques aimed at igniting human potential. Overflow created a visual story map to illustrate the concept, along with a series of story trailers and social media pieces to reinforce the key messages and science behind BioStacking. The story map was animated to provide a consistent framework across the set of videos and orient viewers around the key concepts.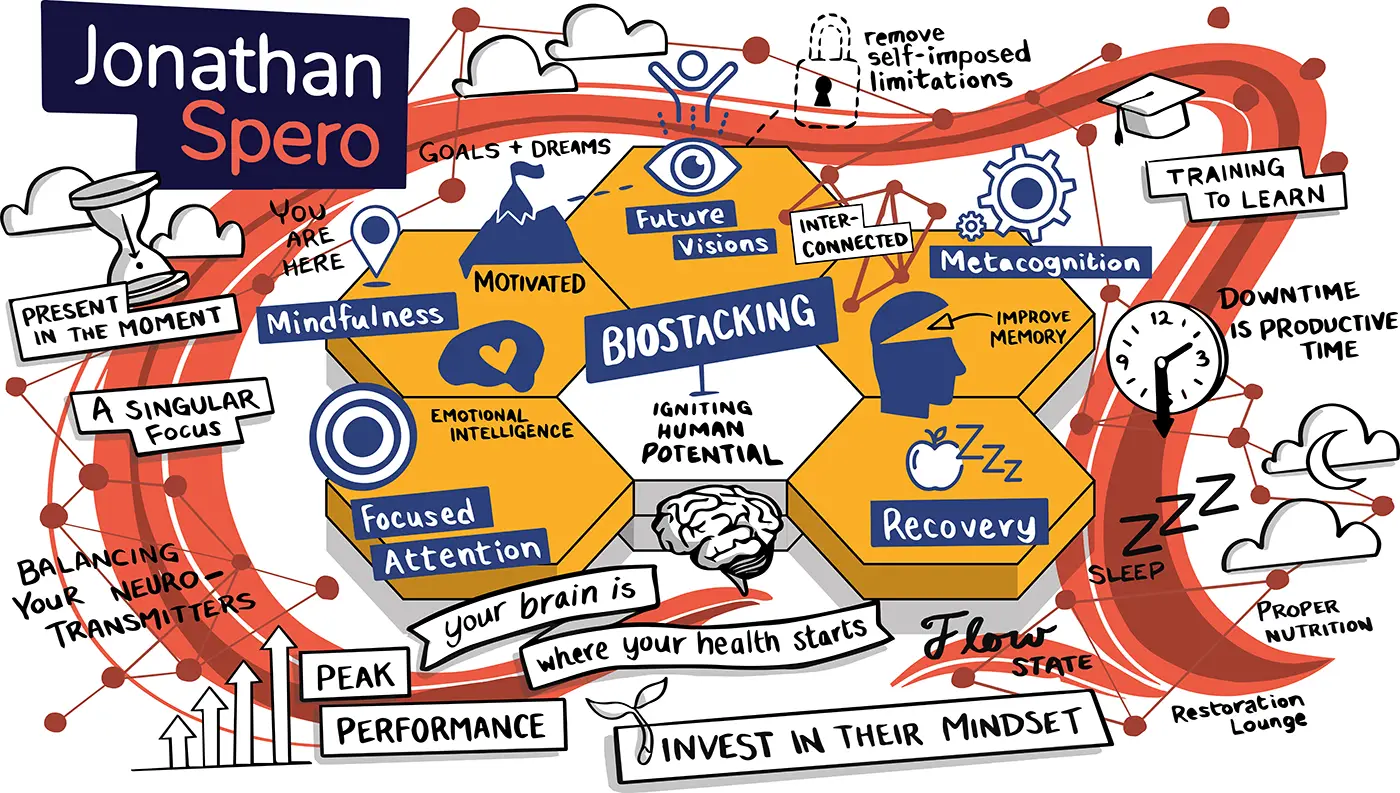 Elevating the skilled trades in the minds of young people is no easy task. Project MFG set out to change perceptions of the skilled trades through high-quality competitions, attracting top talent and partnering with industry to help level up the industrial workforce. By using a story map on their website, in video form and as the roadmap for in-person meetings and partnership pitches, Project MFG aligned their message along one clear path. Whether standing alone or as a guide for conversation, the story map's path ensured the right story came to life.
Ten Thousand Villages Overland Park celebrated
20 years of fair trade
in 2020, which was cause for celebration and an opportunity to bring the story of the fair-trade organization to life. When the pandemic cancelled their original vision for an in-person event, the event became virtual, and Overflow came along to help. In addition to providing event and video production support, our team created an interactive storyboard that allowed viewers to watch additional behind-the-scenes content after the event concluded to learn more about the fair-trade partners featured during the program.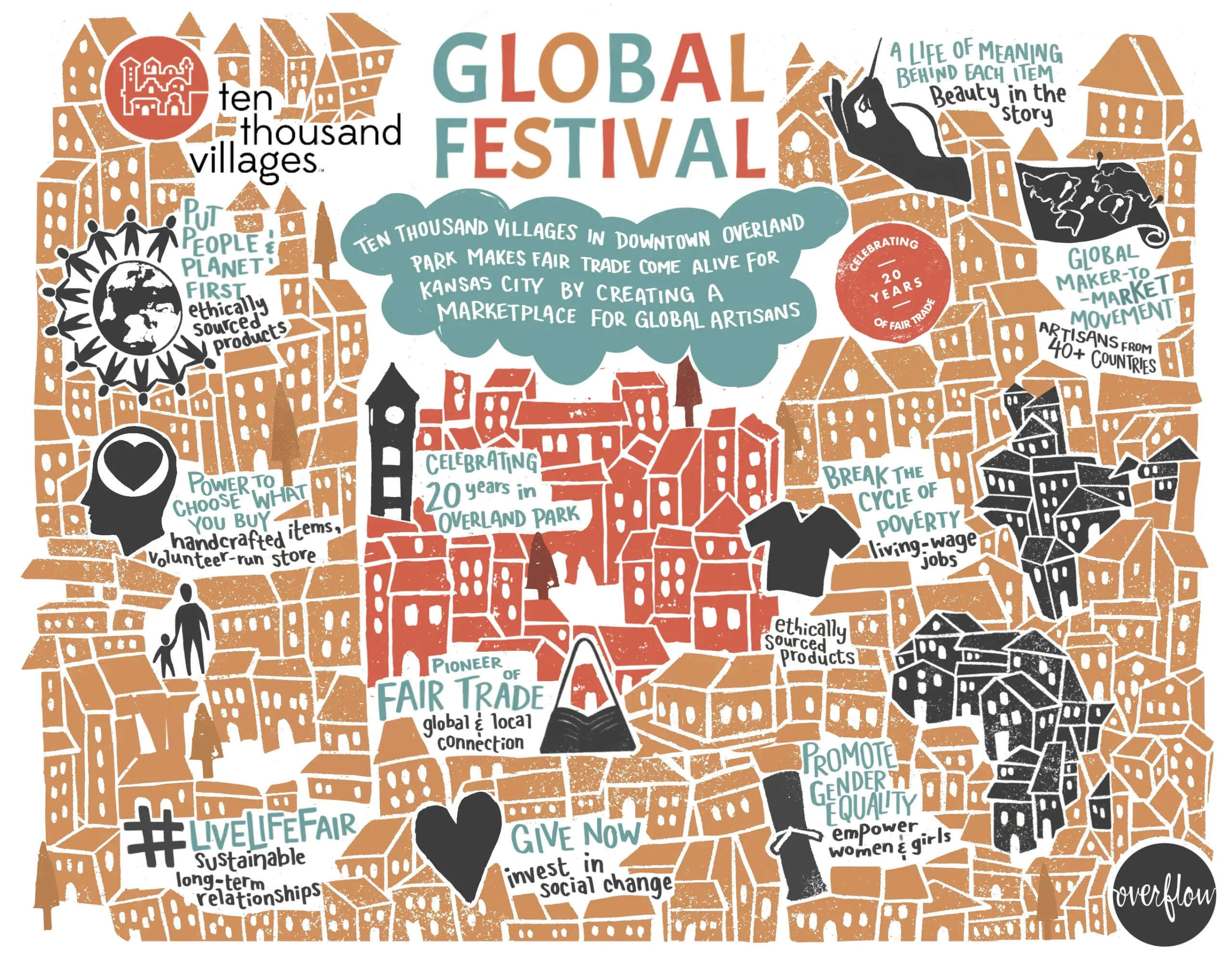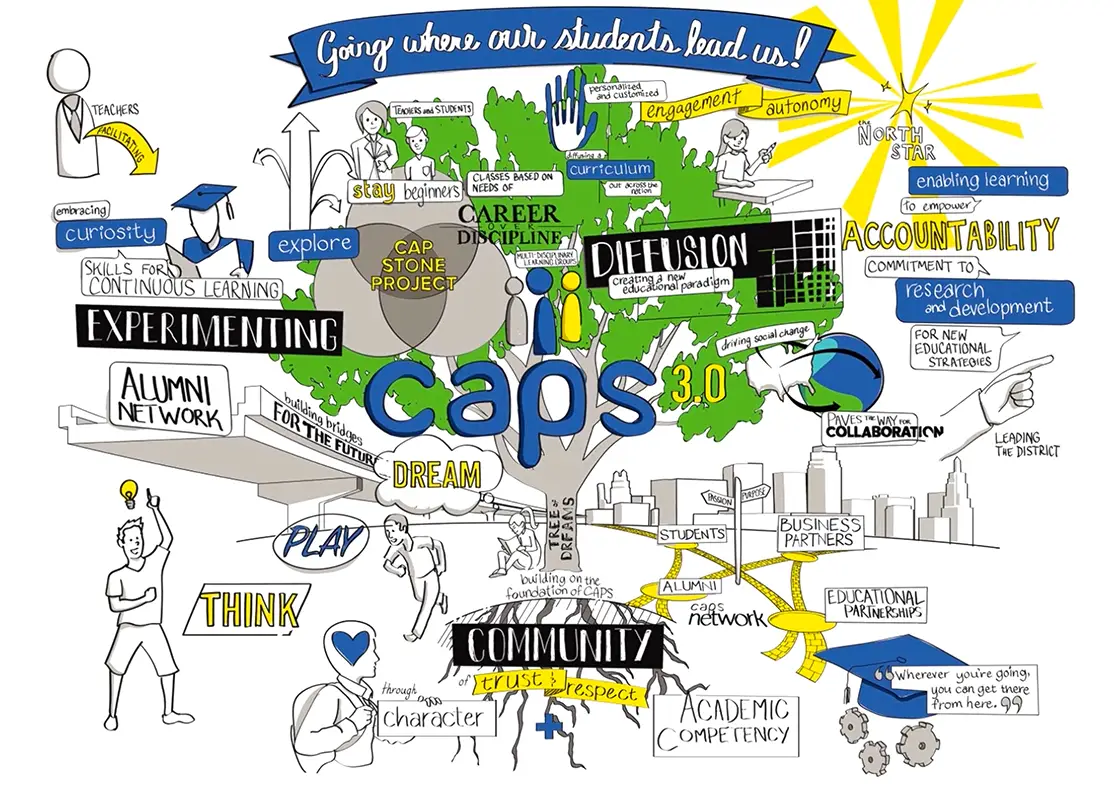 It takes years to make change in complicated systems like secondary education. Blue Valley CAPS is a leader and innovator in the way students learn — focusing on the students' interests and giving them real-world, hands-on experience from a young age. Communicating their learning model simply and visually was important. By using a story map to highlight the CAPS 3.0 strategy, along with a 12-month story campaign, Overflow helped the idea spread locally and throughout the country to build support for the model.