Project MFG & Clash of Trades
Case Study: Project MFG & Clash of Trades
Category: Strategic Story, Creative Production, Experience Design
Capabilities Employed: Strategy Development, Story Structure, Story Maps, Event Production, Talent Sourcing, Influencer Outreach, Creative Direction, Video Production, Script Writing, Branding, Graphic Design, Motion Graphics, Social Media Strategy & Management, Digital Advertising
Funded by the Department of Defense, Project MFG™ is a collaboration of communities, educators and industry leaders striving to inspire and advance the next generation of highly skilled trade professionals. Through hands-on advanced manufacturing competitions, Project MFG catalyzes communities to action to elevate and accelerate the industrial workforce pipeline.
With a national shortage of skilled trade talent and more jobs coming available each year, the manufacturing industry increasingly finds itself unable to keep up with the demand to fill positions with qualified candidates. The U.S. Department of Defense has even considered this a national security issue — with a lack of skilled Americans to support our defense industrial base.
Project MFG encourages young people to rise up to meet this need by shifting the perception of the trades and creating excitement for the industry through real-world skills competitions.
But when the pandemic pressed pause on in-person competitions, Project MFG needed to find a different approach to showcase student competitors — and a partner to help make it happen.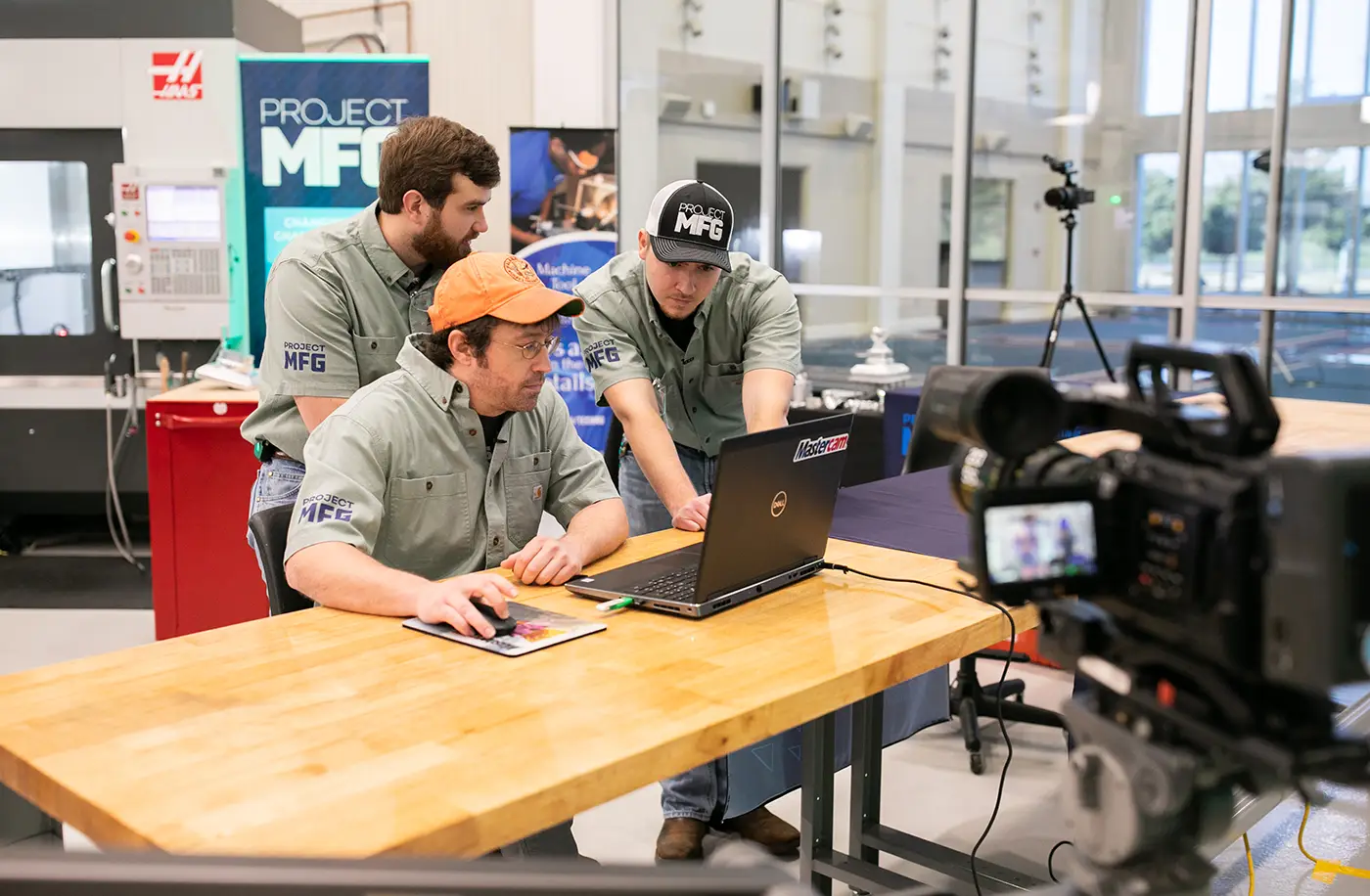 Overflow helped create Clash of Trades, a
reality competition YouTube series
to elevate the skilled trades and bring the message to a wider audience. In order to bring Clash of Trades to life, we first started with a fresh brand for the show that was complementary to Project MFG's main brand, which also got a refresh. Creating a fresh, youthful, modern look to appeal to the younger target demographic was important.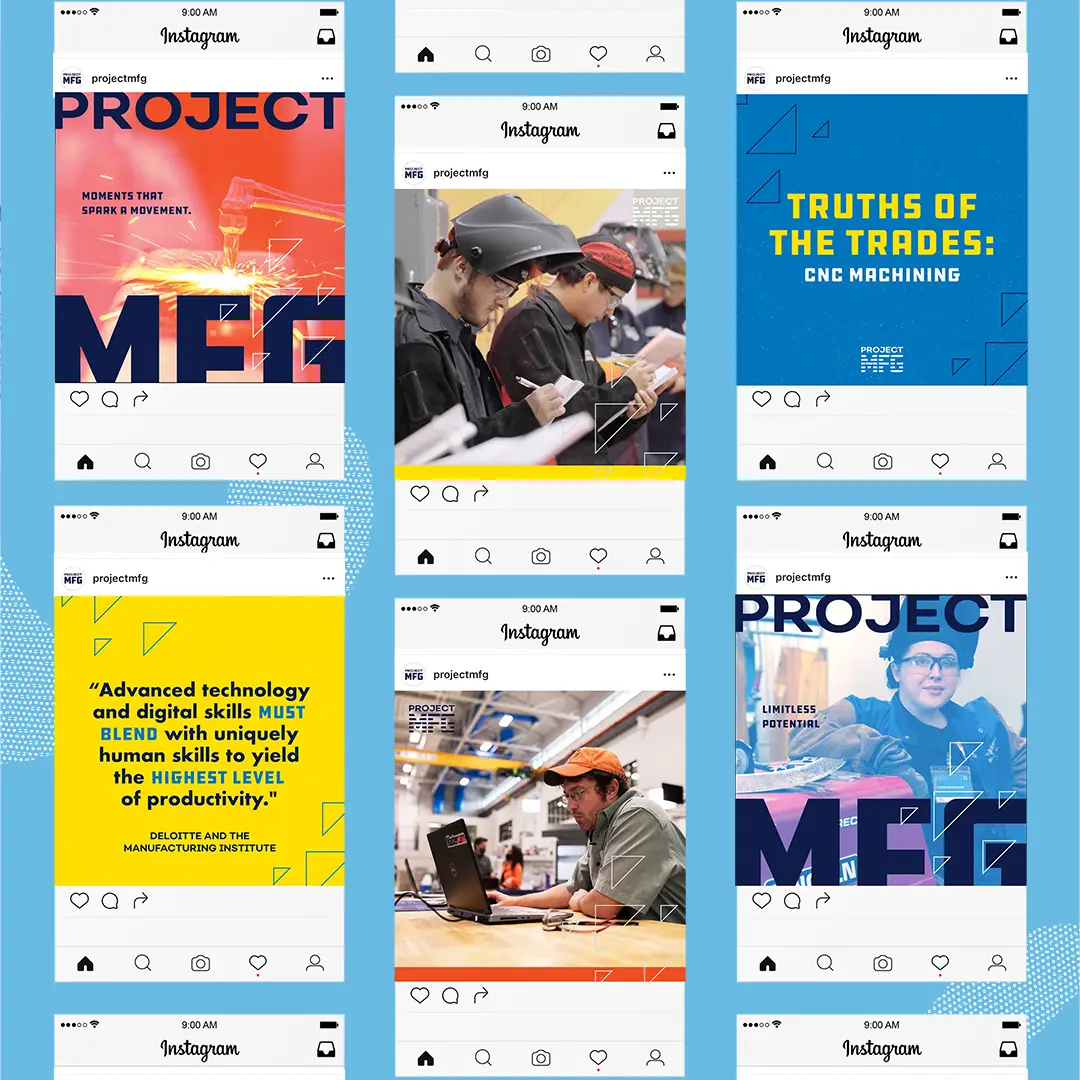 Episodes 1 and 2 of Clash of Trades were directed, produced and edited by Overflow. This included concepting, talent sourcing, scripting, creative direction, filmmaking, music licensing and editing of the show. In addition, we also managed social media channels for Project MFG, promoting the show and increasing audiences across all social media channels and YouTube subscribers. We sourced a talented country music rising star to host the show, as well as coordinated influencer promotion of the project with everyone from niche social media influencers to internationally recognized celebrity talent whose audience aligned well with the message. The first episode drew national attention, with over 70,000 views after its YouTube premiere.