Case Study: Coaching With Courage
Category: Strategic Story, Creative Production
Capabilities Employed: Strategy Development, Creative Direction, Video Production, Blended Learning Tools, Script Writing, Graphic Design, Motion Graphics
Coaching With Courage is an initiative of the health and social justice non-profit
Futures Without Violence
. It leverages the power of sports and the influence of coaches to create a positive sports culture and help young athletes develop healthy, non-violent relationships to thrive in sports and in life.
Sports play a powerful role in the lives of young people, providing opportunities to develop skills of empathy, perseverance, conflict management and relationship building. As leaders and mentors of young athletes, coaches are uniquely positioned to influence and teach youth how to thrive both in sports and in life. By leveraging the power of sports and the unique coach-athlete relationship, Coaching With Courage was designed to enhance social-emotional learning, promote trauma responsive coaching and create equitable environments.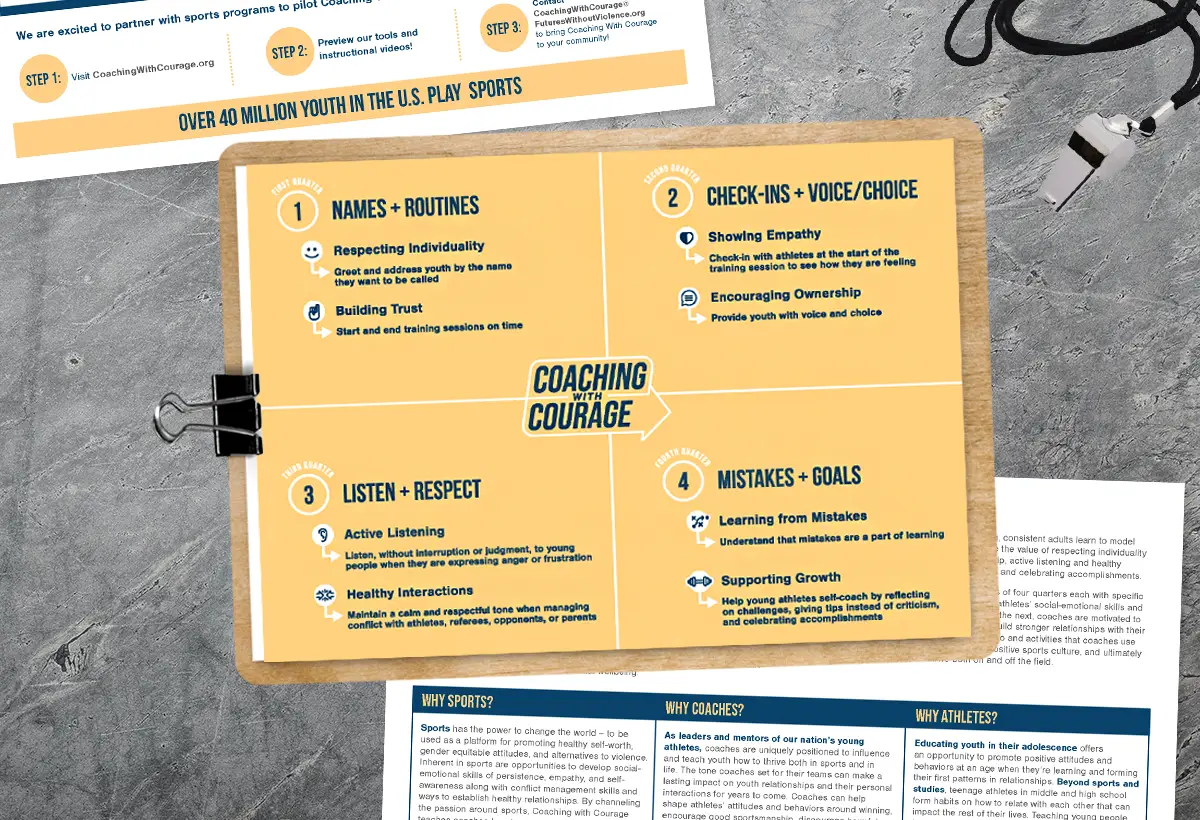 When developing the Coaching With Courage framework, Overflow came alongside as the assistant coach to help create the strategy behind the curriculum and delivery, including scripting, filming, editing and concepting the brand and visual assets for each training module and promotional videos.
In the four-part training series, each "quarter" features an educational video and activities that coaches use with their teams to build connectedness, foster a positive sports culture and ultimately, support young people's ability to thrive both on and off the field.